To access your store credit:
Log in to your Raintree Account
Go to your profile page
Click on the "Store Credit" button
Choose the option that best applies
Your store credit will be automatically applied at check out.
Here is a helpful video to guide you through the process!
Here are helpful screenshots for further guidance.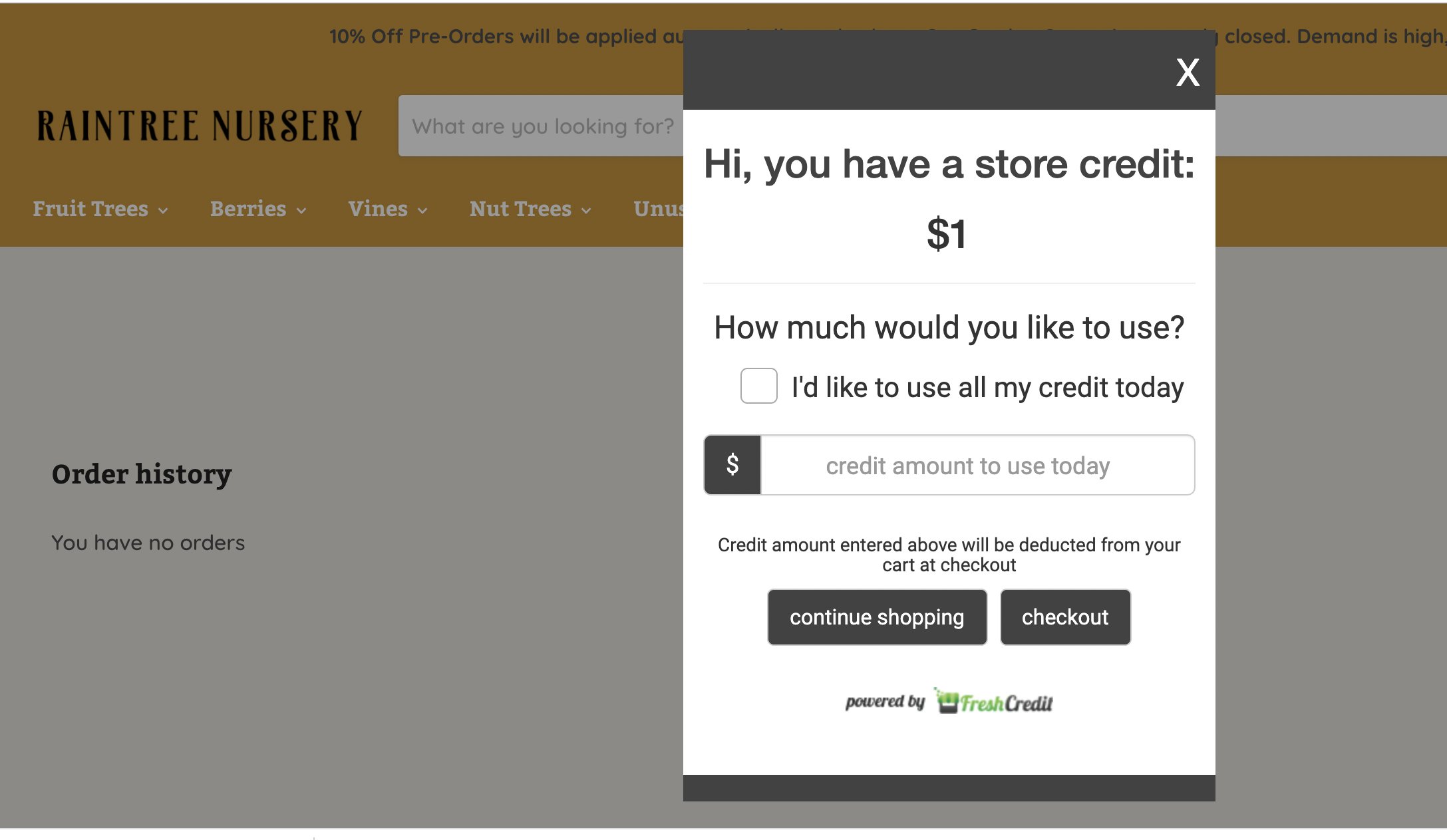 If you do not see the pop up appear, make sure all pop up blockers are disabled on your browser. If you still experience troubles, try using a different browser to access the website. If problems persist, contact Customer Service.