Meet your 2023 Raintree Plant Ambassadors!
Wondering who or what a Plant Ambassador is? This year, Raintree is introducing a group of experienced growers who are passionate about helping you find success with your growing projects.
We recognize that growing questions vary significantly from region to region, and we want you to have access to the support and horticultural resources needed to help your plants thrive. This is why we have spent the last several months vetting and training an incredible group of growers with years of experience growing in their region.
Not sure what blueberry varietals do best in your area? Looking for help to remedy a pest or fungal issue in your orchard? Trying to plan out your Food Forest? Our Plant Ambassadors are here to help. Below is a list of our Plant Ambassadors and their designated region.
You can reach out and ask your Plant Ambassador here on our helpful "Ask My Plant Ambassador" contact form found on our Help Center page.
Not sure who to talk to or have a more in-depth question you need support with? As always, Laura Sweany, our Staff Horticulturist is here to offer guidance. You can schedule a Horticulture Consultation with Laura anytime. Click here to schedule your consultation, today.
Look for your region represented below to locate your Plant Ambassador. Find out more about their growing passions and experience by reading their bio.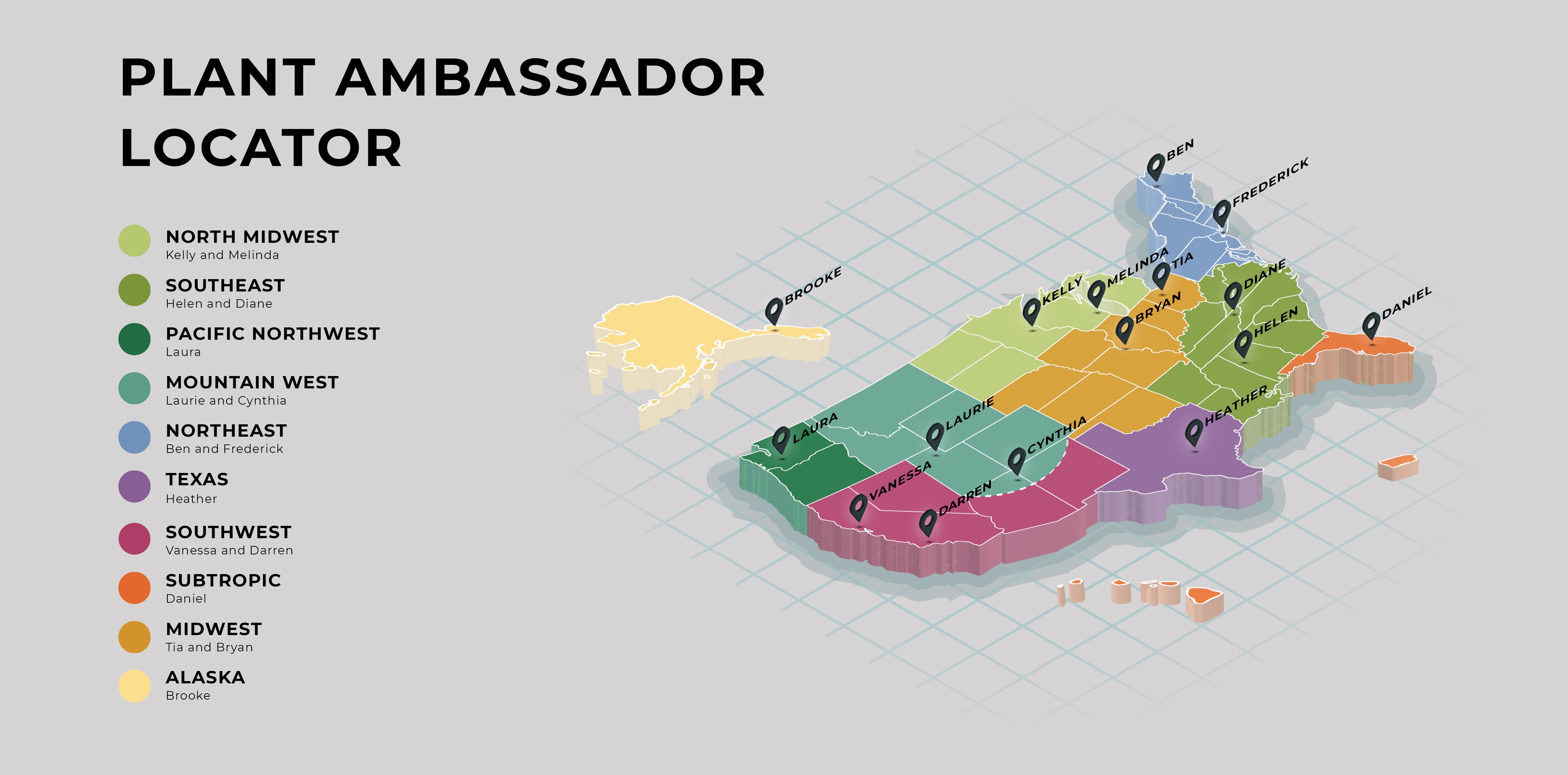 Pacific Northwest
Laura Sweany (Staff Horticulturist)
You may recognize Laura as the host of our Raintree YouTube channel and Staff Horticulturist. Many of our customers have come to love and trust the helpful guidance Laura offers across a broad range of horticultural topics. As a native PNW resident, Laura has a lot of experience to offer our PNW growers. If you are located in WA or OR, Laura is your go-to. Be sure to check out the long list of helpful "How to" videos to see if some of your questions might already be answered.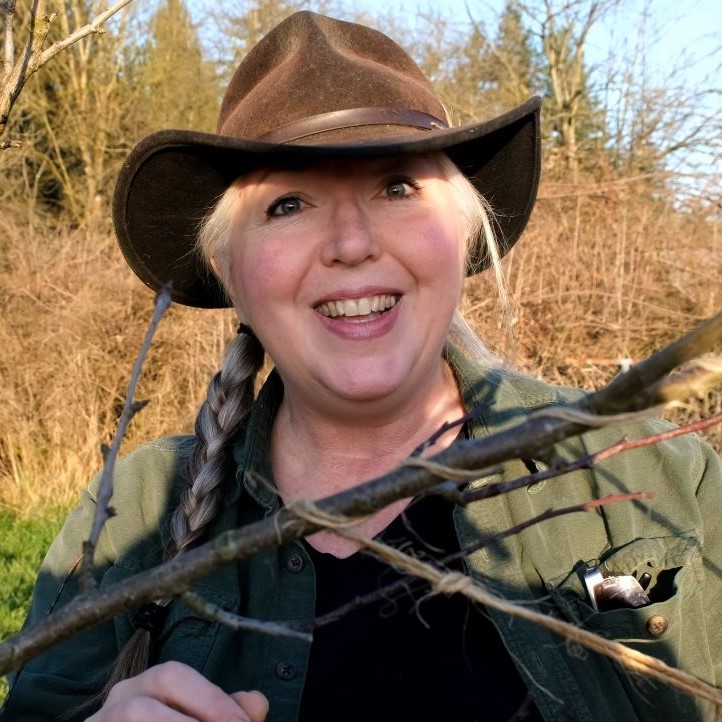 North Midwest
Kelly
Kelly started growing plants when she was 12 years old when her mother helped her grow sunflowers from seeds. This sparked a fascination with plants, and she's been growing things in one way or another ever since. Currently residing in Minnesota with her spouse, two small kids, dogs, and chickens, Kelly is a student in the Permaculture Design Certificate program through Verge Permaculture, focusing on cold-climate strategies. Her current gardening project is an extensive food forest in her suburban front yard, including a mini orchard, mushroom garden, hazelnuts, wine vineyard, and perennial vegetables. In the future, she hopes to keep bees and grow the majority of her family's food.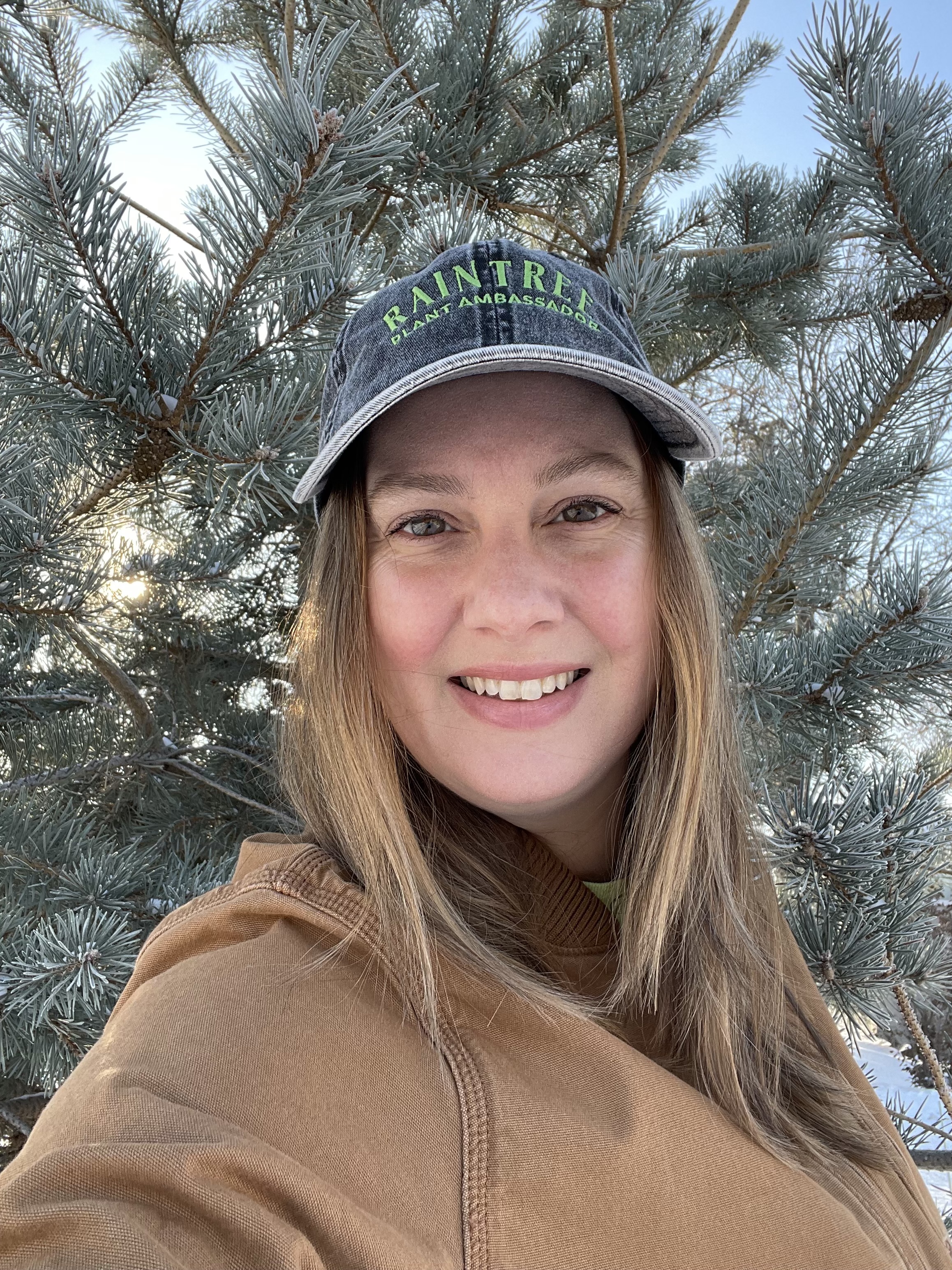 Melinda
My name is Melinda, and I have lived in Wisconsin for over 30 years. I initially grew up in the country near Lake Superior and then I moved south for undergraduate and then graduate school. I have now lived in the Milwaukee suburbs for over 10 years. I have a Bachelor of Science in Plant Biology and a Ph.D. in Plant Molecular Biology with Minors in Plant Pathology and Chemical Genomics. I am currently a professor at a local university where I teach, in addition to spending some time working as a nurse at a local hospital. Working in my backyard in my gardens is a great passion of mine. I consider it a personal challenge to see how many fruits, berries, and other plants I can fit into my backyard. I have added plants like berries, fruit trees, and many other perennials. I also enjoy staying familiar with problems related to plant pathology and the infections that can frequently challenge plant lovers. I also am an avid canner of whatever I pull out of our gardens and have dabbled in making fruit wine with atypical fruits such as pear, apple, cherry, and tomato. When not working or spending time in my gardens I am spending time with my family, children, and pets.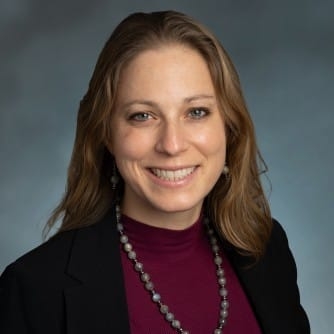 Southeast
Helen
Hello, my name is Helen. I grew up in the mountains of NW Georgia and lived there for over 40 years. I have been farming in SW Virginia for the last 20. I have two children and a grandson. I have always loved growing things, whether it was kids, cows, or plants. I drove a school bus for over 30 years and now I raise Red Angus cattle and Shih Tzu puppies, and I have a greenhouse business. We raise annuals, hanging baskets, and vegetable plants. I have an orchard with many varieties of fruit trees and I love to can, freeze, or dehydrate what we grow.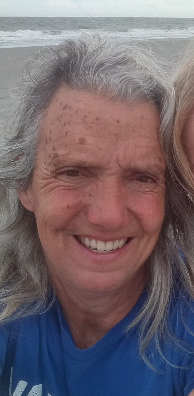 Diane
Hi, my name is Dian and I am in Morristown, TN, zone 7a. I have been growing edibles and ornamentals for around 25 years. I am a plant lover. I also enjoy sharing my knowledge and many times my plants with other people. I have been growing edibles, annuals, and perennials in east Tennessee for well over 40 years. I have lived in a few different towns in those years. I have moved many times over the years and every place I've lived has totally different soil. So it's a wide variety of conditions, none perfect. Currently, I'm growing Chilean Guava as an outside plant during the growing season and overwintering it in the garage. I love the small glossy foliage and the leaves can be made into tea. I'm waiting on fruit and that in itself is exciting. I also have three different varieties of figs I'm growing and a Sugar Cane Jujube, which is delicious!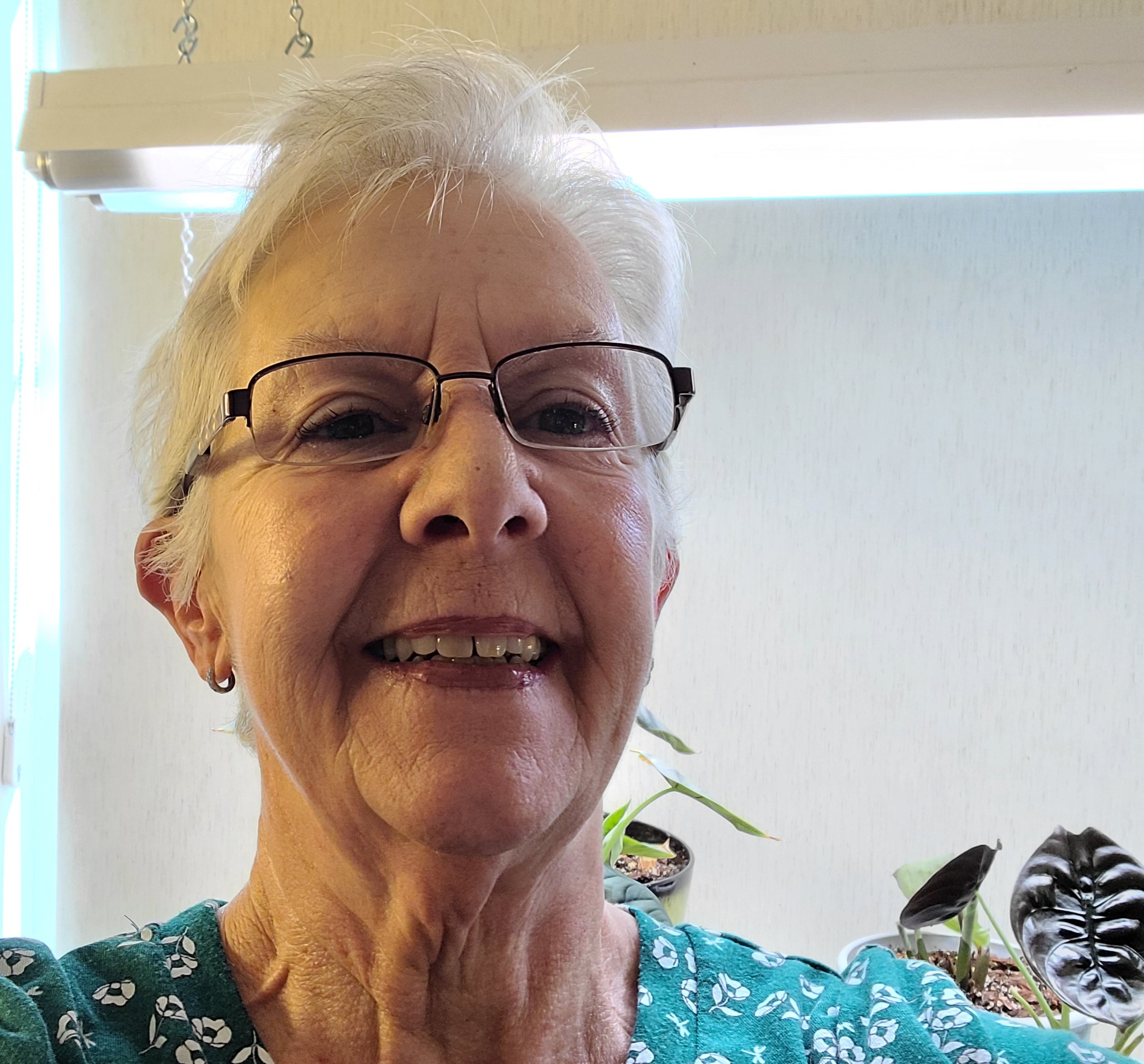 Mountain West
Laurie
Laurie is a backyard gardener in Salt Lake Valley in Utah. She grows a veggie garden each year, and she is always looking for ways to fit in more fruit trees and berry bushes. Her favorite plant? There are too many to name! Here are just a few she can't resist sharing: Concord grape, jostaberry, black currant, Nanking cherry, and Columnar apples. Her goal is to grow as much food as she can in her suburban backyard. She's found some plants that love her mountain west location and a few that have struggled. She would love to share more about my "good thymes" in the garden!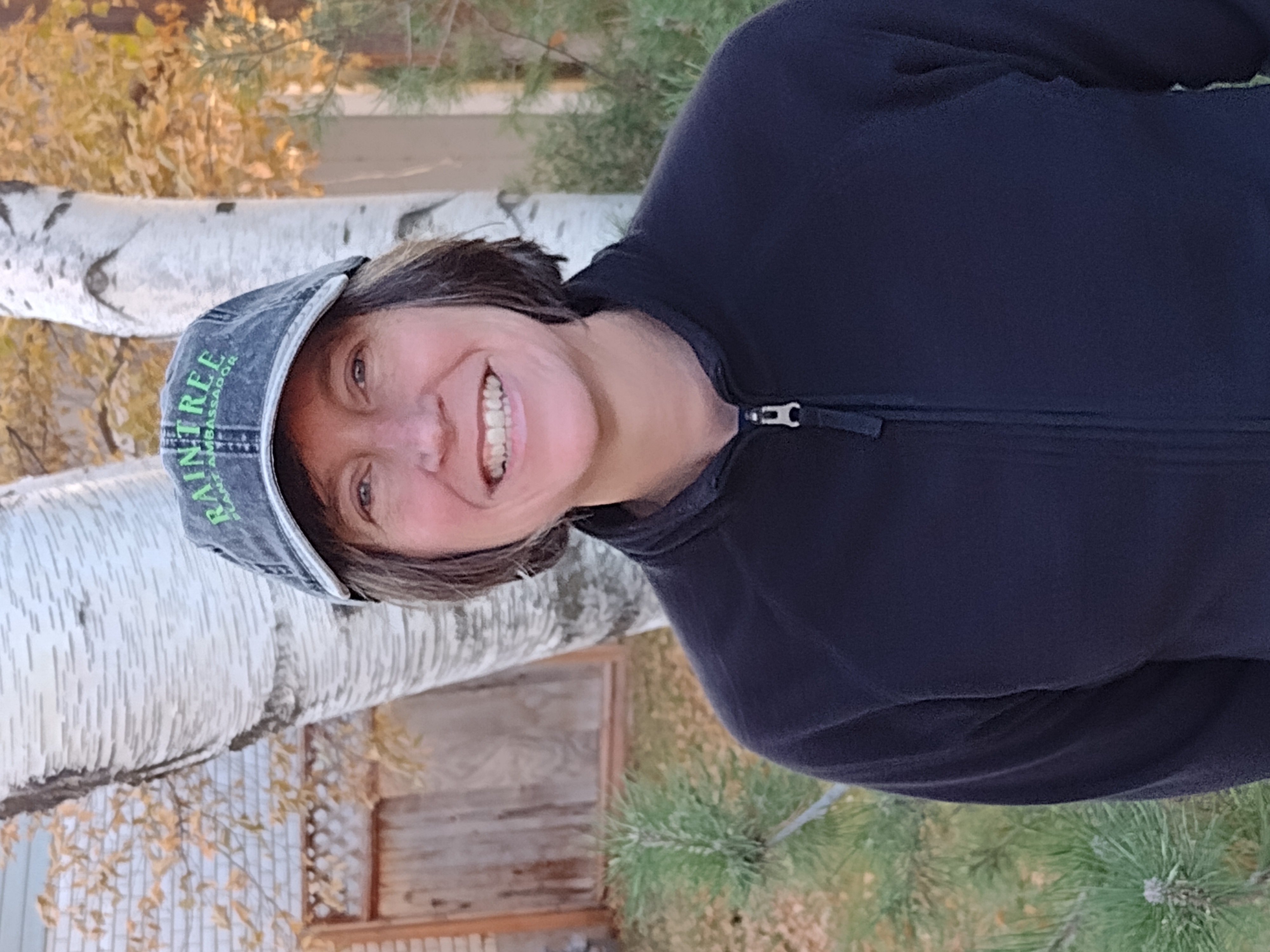 Cynthia
Hello, my name is Cynthia. I've grown plants for over 50 years, since reviving abandoned, almost dead, potted begonias at my first apartment as a 20-year-old. A rose lover since my childhood in Pakistan, I grew roses in large containers until my hubby and I bought our first home in 1990 (Sonoma County, CA / Zone 9b-10a). I moved to Prescott, Arizona ( Yavapai County / Zone 7-8a) in 2015 with my gardening goal of developing a home orchard. Gardening at 5400' in a challenging, high-elevation climate in poor, stony, alkaline soil (or huge granite boulders) with an average of 16" of rainfall annually, snowy winters, and a long cold season is quite an effort! In the almost 8 years I've been gardening here, the property has been transformed into a wild-looking landscape accented with domesticated flower beds planted with more than 150 iris cultivars including my 'Family Heritage' Iris bed dedicated to family members spanning 135 years of iris development, 32 roses, peonies, a growing daylily collection of 20, more than 1000 daffodils, 22 fruit trees with many fruiting vines and shrubs, permaculture rainwater berms and swales, Hugelkultur raised veggie beds, a greenhouse and more!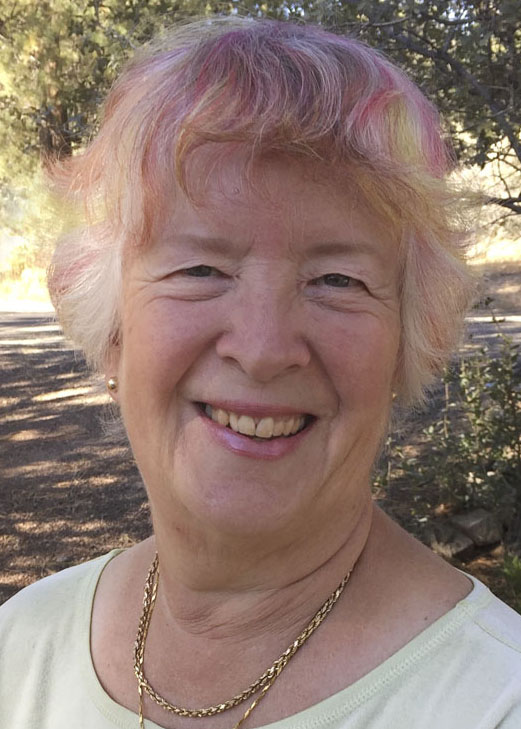 Northeast
Ben
Hello, my name is Ben. I was born and raised in Northern Vermont. My day job is running my Piano tuning/ Rebuilding business Vermont Piano Service most of the remaining hours get spent working in the gardens and orchard with my wife and 3 yr old daughter. My Grandmother and Grandfather ran Hudak farm stand, a 150-acre vegetable farm in St.Albans Vt. It was a wonderful experience as a child getting to work with the plants. I spent a lot of time there and it left me with a deep love of plants. Most of my gardening attention is directed to Fruit trees and other perennial plants and medicinal herbs (my wife is an herbalist/massage therapist) and storage crops for the long winters.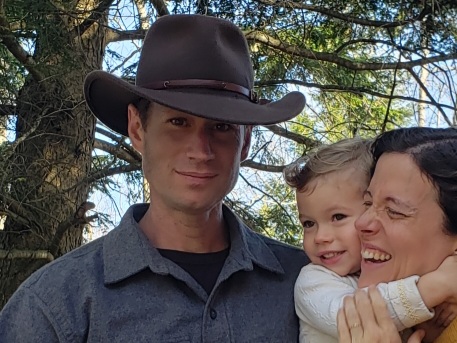 Frederick
Hello, my name is Frederick. I started gardening in New York State with my mother and father before I can even recall. We had an extensive garden of fruit trees, berry bushes, and all sorts of vegetables. My grandparents on both sides were from Italy so the tomatoes were always very special to us. We even grew figs outdoors in Zone 5 by tipping them into a dug-out trench on Columbus day and lifting them back up in the spring. As a teenager, I bought field guides and familiarized myself with all of the native flora, edibles, trees, and medicinal native plants. I went to college to obtain a bachelor's Degree in Plant Science and went on to work as a Grower and Nursery Manager at a local nursery. In 2005 I moved out West and went to work for Village Nurseries as a Production Manager overseeing greenhouse and field production. After that, I went to work for the USDA Agricultural Research Service in Davis California. I spent a few years working on wine grape research as well as orchard crop research in the central valley. In 2009 I went to work in Crop Research for DuPont and spent 5 years researching Soy, Corn, and Wheat. In 2015 I went to work as a crop protection research associate in New Mexico overseeing 30 seven-acre ponds of algae for biofuel production. In every place I have lived, I have left extensive gardens behind. My degree has served as a base for learning to garden in the dynamic microclimates of the western United States.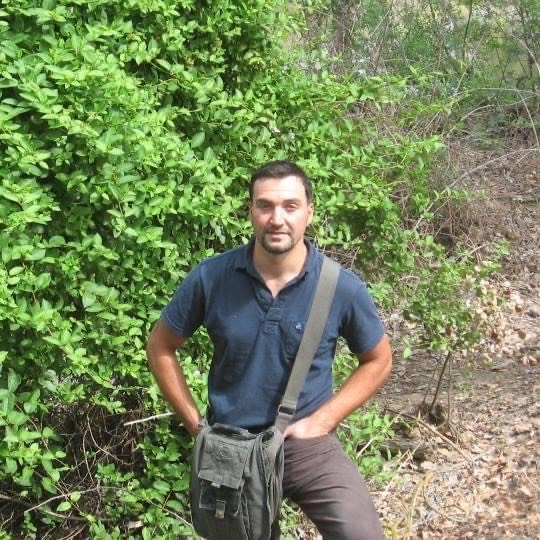 Southwest
Vanessa
Hi there! My name is Ness, and I am so excited to be one of your new regional ambassadors for Raintree Nursery's Plant Ambassador Program. By day, I am a Pediatric Registered Nurse and International Board Certified Lactation Consultant. By night, I am a self-proclaimed crazy plant lady. I am married with two wonderful daughters. I have lived in Sonoma County (Northern California) for 35 years. I have been an avid gardener here almost as long, starting as a child that grew up on over 6 acres with a fruit tree orchard and large vegetable gardens. I have continued this hobby as an adult with my own children, with dozens of fruit and citrus trees throughout our property, as well as a vegetable garden and hobby greenhouse. Our home is also a private licensed nursery (The Plant Ness Monster) that specializes in exotic house plants, such as Monsteras and Philodendrons. Just like plants, we humans require sunlight, hydration, nutrition, and of course, some TLC to thrive, and often our health is a reflection of the environment around us. I am excited to share my knowledge base with you to hep you succeed with your own home orchards and gardens with Raintree's Plant Ambassador program.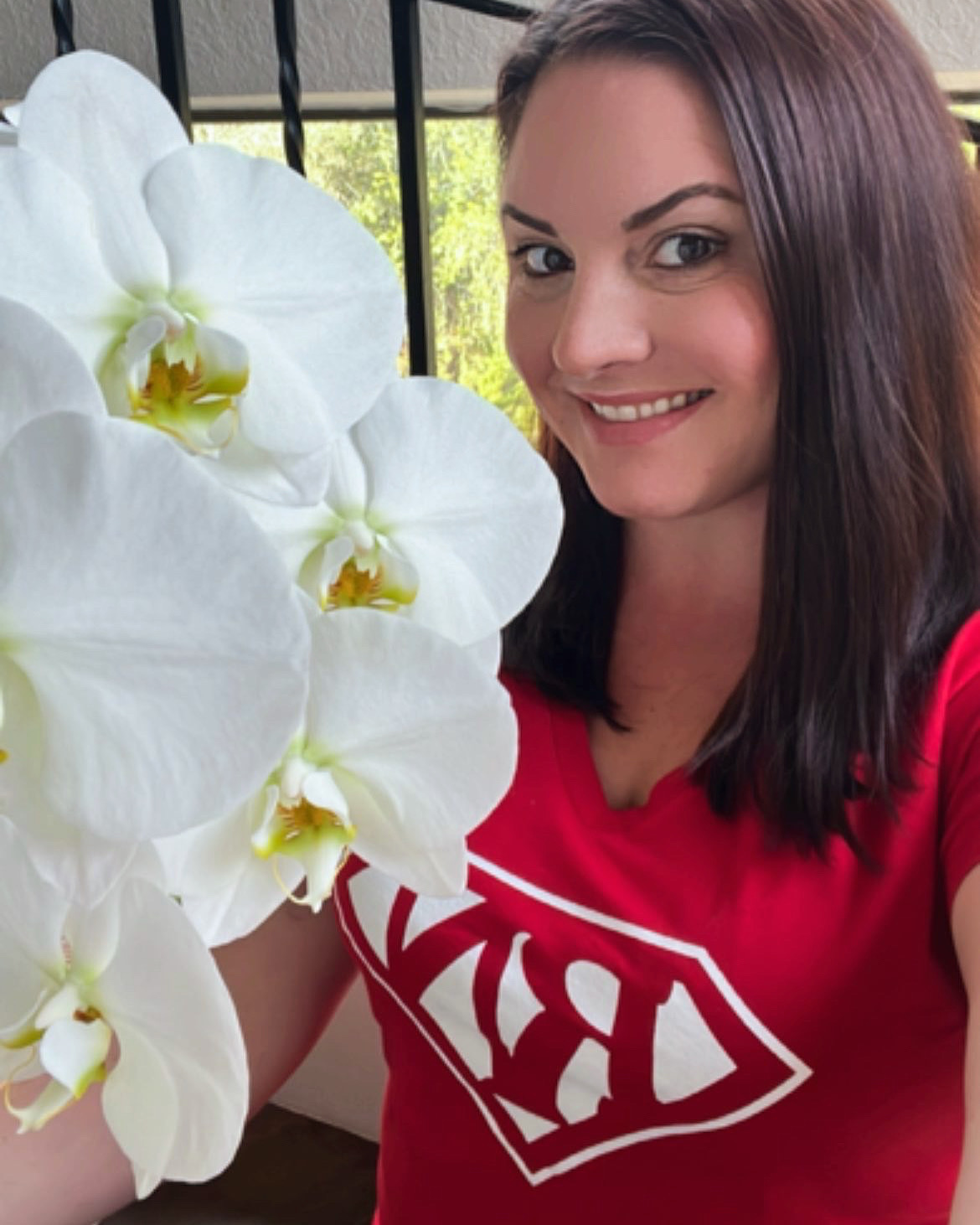 Darren
Darren is an avid gardener, orchardist, and certified permaculture designer. He has over 30 years of experience growing and harvesting a wide variety of fruits, vegetables, herbs, and ornamental plants in Southern California. Darren is also a glass artist and teacher who has been working with glass for over 15 years. He has studied many different glass-making techniques at various institutions but his primary areas of focus are fused and blown glass. Darren works in the Art Department at Santa Monica College and has a BA degree from the University of Wisconsin – Madison. Darren has about 50 fruit and nut trees, many varieties, and quite a few interspecific ones. They run the gamut from deciduous to subtropical. In addition, he also has several varieties of bananas and dragon fruit and a very large vegetable and herb garden that he enjoys year-round.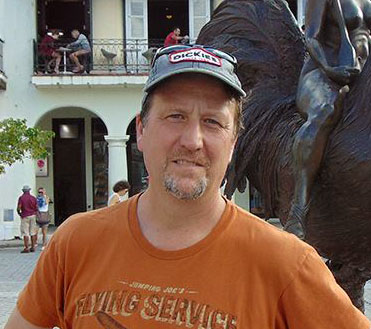 Subtropic
Daniel
My name is Dan Limbert. I've had a passion for cultivating plants and trees from a very young age. My parents will tell a story about how they found out I had some kind of connection with plants: in clothes, I seldom wore as a small child, that would hang in the closet for months, seeds would germinate and sprout out of the pockets. I was collecting, and saving seeds before I understood what plants and seeds were. I grew up in South and Central Florida and have lived in the Denver metro area for over 20 years. I have a bachelor's degree in landscape horticulture, 15 years of parks maintenance experience, am an ISA Certified Arborist, and have my Pesticide Applicators License with the Colorado Department of Agriculture. Currently, I have under a quarter acre property and have worked to completely embrace permaculture. I have 3 apple trees, two of which I grafted, and one of which I am training in the shape of a planar cordon. I have two large vegetable gardens, a large strawberry patch, 6 varieties of gooseberry, a current, pear tree, 2 varieties of seaberry, 3 romance bush cherries, elderberries, honeyberry/haksap hybrids, 2 peach trees, and grapes. I love growing herbaceous perennials and roses as well. I have a small tree nursery, where I grow the unusual. I donate these trees once they are large enough to the municipality in which I work.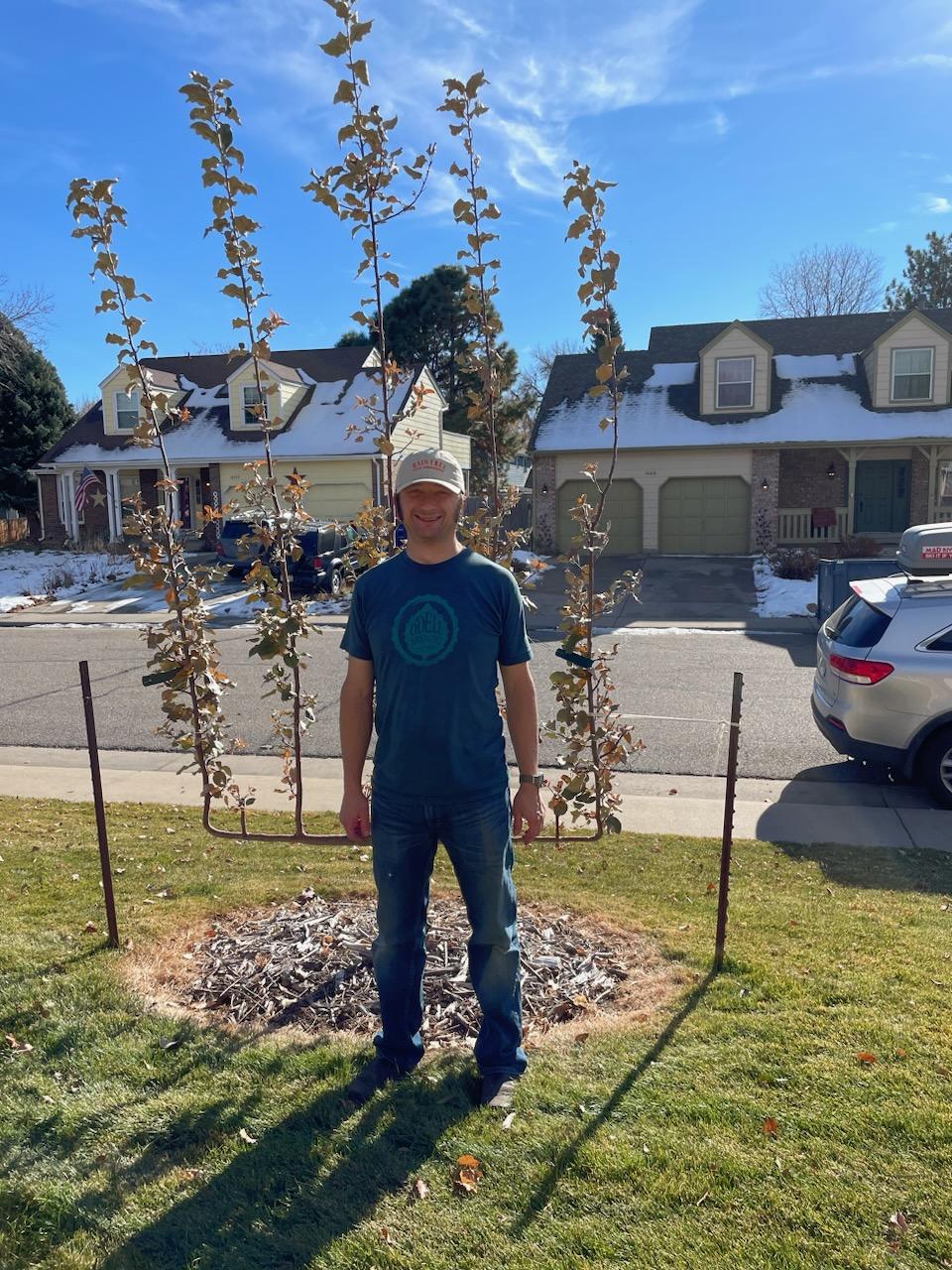 Midwest
Tia
Tia is the owner/operator of a permaculture farm in Ohio. The farm has been in operation for the last ten years at that particular location. While the farm produces traditional fruit, vegetables, herbs, and flowers, the main focus is on non-mono cropping, developed perennial native, unique or rare fruit, vegetables, and herbs. Personal research on her farm includes, but is not limited to, improved cultivar haskap, pawpaw, jujube, and seakale growing trials. Mrs. Stuart has close to 25 years of experience in regenerative growing practices, preparing/preserving produce, and teaching others how to do the same. She has also had the wonderful blessing of home-educating her children for the last thirty years.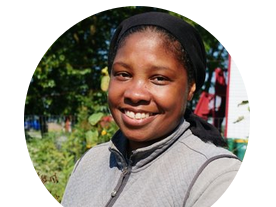 Bryan
Bryan Anton has led an interesting and varied life from symphony trombonist to euphonium soloist and teacher. After 25 five years and a beautiful orchard in Mid-Pennsylvania, family and job opportunities have brought me back to the frigid mid-west. The last nine years have totally opened my mind to new agricultural practices. I consider myself an experimental regenerative horticulturist involved with saving all kinds of seeds and breeding unusual and critically endangered waterfowl. I have begun growing some interesting perennial vegetables, such as sorrels, Chinese artichoke, Jerusalem artichoke, edible canna, and yacon. Lately, I have been enjoying the benefits of growing all kinds of berries including serviceberry, raspberries, thornless blackberry, seaberry, aronia, goji berry and gooseberries. These plants complement my two hundred apple, peach, pear, quince, and plum trees and a separate nut tree orchard with hazelnuts, black walnuts, heart nuts, pecan, paw paw, and persimmon trees. I also do my own grafting.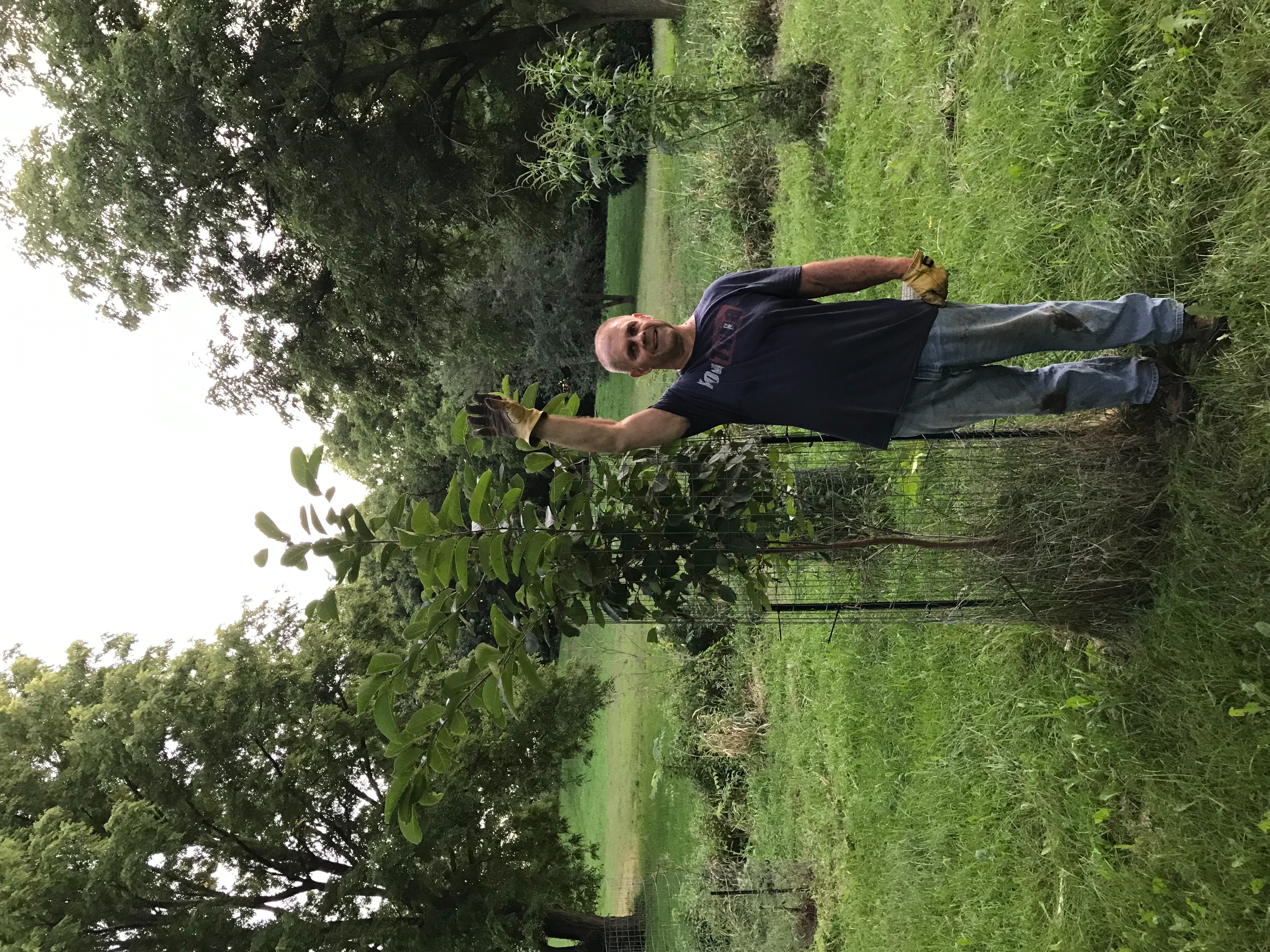 Alaska
Brooke
I was born and raised in Sterling in South Central Alaska. Homesteading was my parent's way of life so growing up I learned about growing food in the garden where they grew everything from your expected kale and collards to the unexpected corn and tomatoes. Being tucked away in the wilderness they were our closest companions. At 17 I moved to Skagway in Southeast Alaska. A much smaller and close-knit town full of avid gardeners. Being called to wild food and medicinals, I slowly started to learn about my connection to the plants under my feet and quickly fell in love. Working at the local grocery store, the local veggie garden, and also as a wilderness tour guide kept me in tune with and learning about my food and medicine, both cultivated and wild. I often went traveling for a month or a few over winter when my work petered off. I frequently found myself on a farm in some magical place herding goats, making apple sauce, and filling orders for local shops and markets. In 2020 I spent my summer in my own garden for one of the most fun years of growing I've yet had. I also volunteered at the local flower and veggie garden and took advantage of the time to preserve as many wild medicinals as I possibly could. After a short hiatus, I am back at it at a new adventure as a farm manager for Skagway's local Tribal Government The Skagway Traditional Council re-establishing a 1-acre farm that sat for 3 years waiting to be bought. It has been a delightful journey and I look forward to another season of helping establish better food security in my hometown and helping others on their plant path.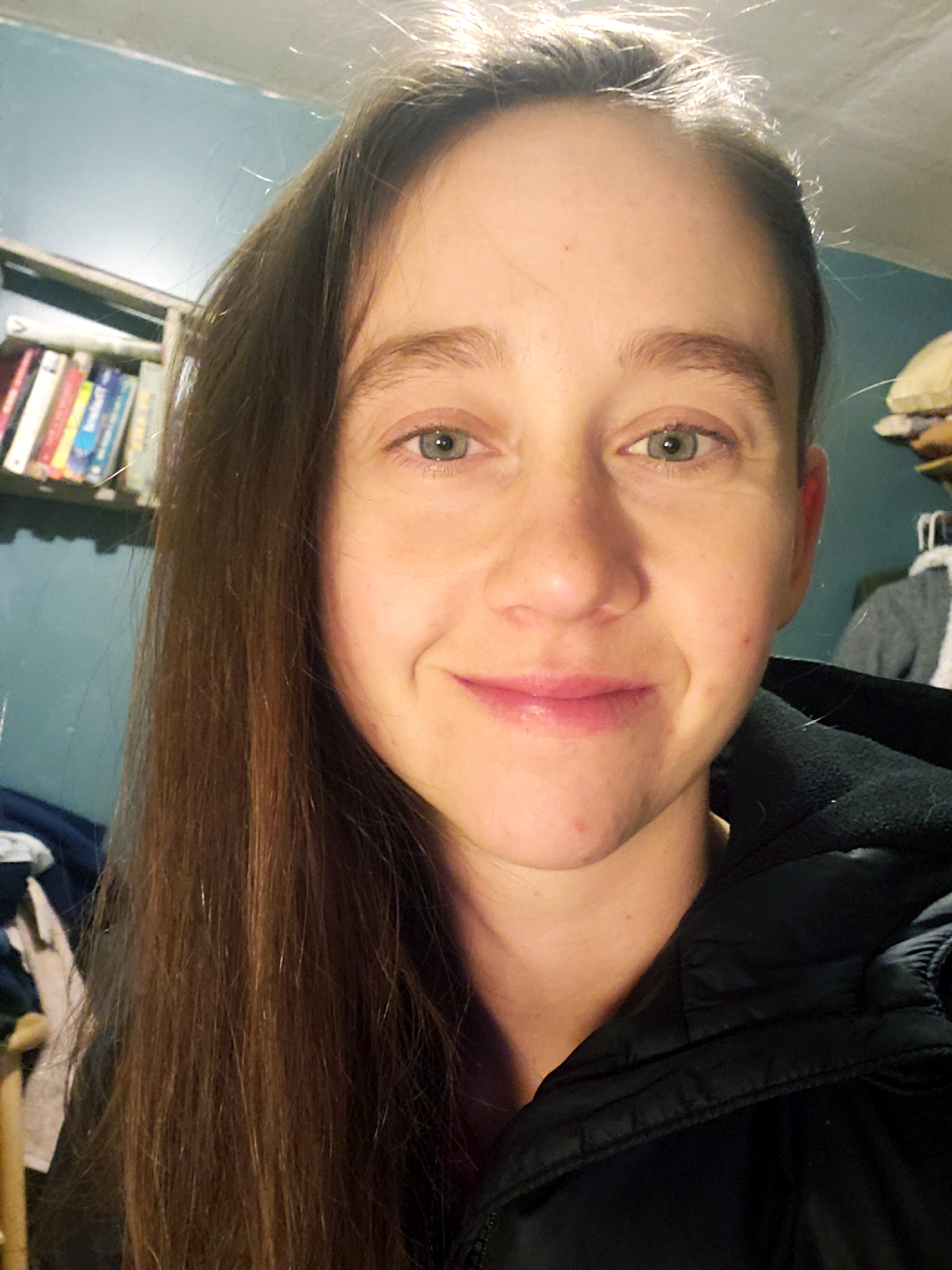 Texas
Heather
I grew up gardening beside my mother across the South and the Midwest. I am currently growing in Southern Texas. My family is from the central plains area and both my grandmothers always had at least a half-acre garden. I had one grandfather who was a large acreage farmer and my other grandfather was a Midwestern college professor and administrator, with two PhDs, one of which was in biology. I grew up knowing the Latin names for most of what I planted, loving the direction that my insatiable questioning took me and having an idea of what I was doing (because gardeners with greater skills than I had, took the time to teach me.)
I am a believer in deep research and documented experimentation, and if I don't have the answer for something: I ask at TAMU or my local extension office. I try and stay abreast of new theories about gardening and because of this: I have changed a lot of things that I grew up doing. I have found, through years of research, many ideas I would not have come up with on my own. Everyone (including me) in the plant world is constantly learning. I love that!